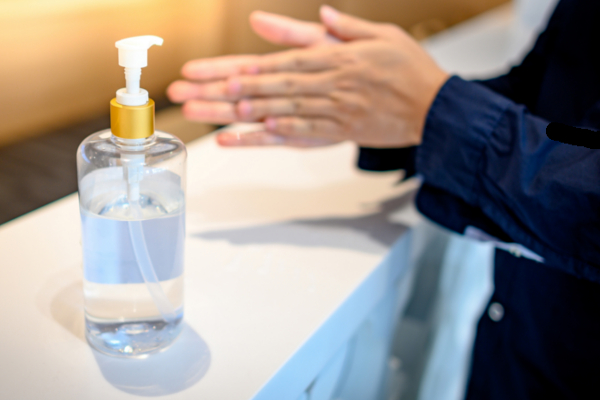 The health and safety of our patients and team members has always been our top priority. At The Chiropractic Health Center of Glastonbury, we are committed to helping reduce the stress and anxiety surrounding the Coronavirus (COVID-19).
Preventative Measures
At this time, we are keeping our current office hours but would like patients to know we are taking this illness outbreak very seriously. We would like to share some of the preventative measures we are taking to prevent the spread of germs.
Our team at The Chiropractic Health Center of Glastonbury is dedicated to the highest standards of sanitation and cleanliness for your safety and well-being:
Hand washing and sanitizing throughout the day, including before and after seeing patients. The proper way to remove germs from our hands is to wash with warm water and soap for at least 20 seconds, also scrubbing between fingers and under the fingernails.
Regularly disinfecting all shared surfaces, equipment, door knobs, office phones and product bottles in the reception and treatment areas with medical grade disinfectant.
Using disinfectant spray on all shared surfaces, door handles and light switches throughout our office several times per day.
Advising our staff to stay home if they're not feeling well. We also ask our patients stay home if they or a family member are sick.
We encourage everyone to focus on healthy habits, rather than the fear and unknown surrounding the outbreak. Through proper hygiene, sanitation measures and education, we can weather this storm together! Although times are uncertain now, we hope the additional steps we have implemented in our office help ease your worries.

The Chiropractic Health Center of Glastonbury is always focused on your health and wellness, as well as our own. We are here to address all your chiropractic needs and any concerns you may have. For more information, please feel free to Contact Us.