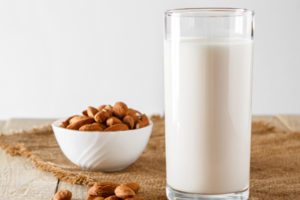 When it comes to your physical well-being, it's common knowledge that a balanced diet and exercise can play a big role. When discussing nutrition, the spine may not always come to mind but it's a contributing factor of leading a healthy lifestyle.
We're sharing some methods with you to help promote spinal health and overall wellness.
Calcium
As chiropractors who are trained to treat the musculoskeletal system, we know that calcium is key for bone health. While drinking milk can help make bones stronger, there are alternatives for those who are lactose intolerant.
Supportive supplements and lactose-free dairy products can also be good sources. Taking a calcium supplement prior to bed and getting a good night's sleep provides the bones with a greater share of the calcium, compared to our muscle tissue.
Falling short of the necessary amount can lead to low bone density and broken bones. The recommended amount will vary by person but increasing and maintaining your calcium intake may prevent possible spinal fractures and osteoporosis.
Common Foods Rich in Calcium: Milk, Cheese, Tofu, Nuts, Broccoli
Vitamin D
In order for calcium to be absorbed in the body, Vitamin D must be present. A lack of this crucial vitamin can lead to weak and brittle bones, which may ultimately result in a number of diseases.
Vitamin D deficiency is very common, especially in New England where we don't get the benefits of sunshine all year round. This can be overcome by adding a supplement or increasing your intake of foods rich in Vitamin D.
Consider nutrition counseling before making any additions or changes to your diet. We offer these services to anyone looking to develop and maintain healthy lifestyle habits.
Common Foods Rich in Vitamin D: Fatty Fish, Orange Juice, Egg Yolks
Vitamin K2
Once your body has consumed and absorbed calcium, it will distribute the mineral to your bones; Vitamin K plays that role. Not only will it direct the calcium to your spine and bones, it maintains their strength too. Risk of bone fractures can be reduced with the proper amount of Vitamin K2 consumption, as well as decrease age-related bone issues.
Common Foods Rich in Vitamin: Egg Yolks, Butter, Dark Meat Chicken

In addition to these dietary changes, exercising with light weights can also help protect bone density. To learn more, make an appointment with The Chiropractic Health Center of Glastonbury today.