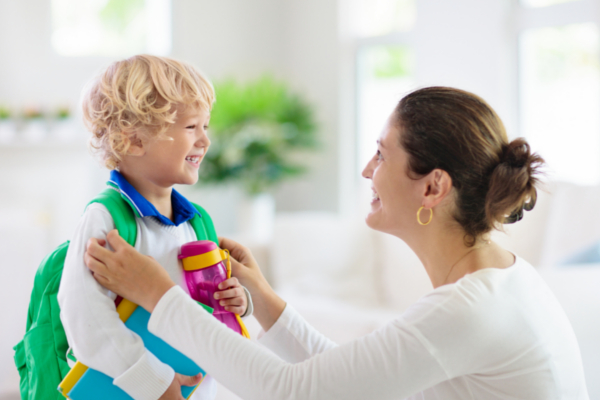 Many kids use backpacks year-round, whether to carry books to school or belongings to a friend or family member's house.
While backpacks help with organization and provide a convenient way to transports items, improper use can lead to back pain and other injuries.
Learn about how heavy backpacks can affect posture and get tips on how to correct it!
Impact of Weight On the Spine
Perhaps in a rush, some children might only wear one shoulder strap. In an effort to compensate for the excess weight on one side, your spine may lean in the opposite direction. This undue strain can shift the spine out of normal alignment, leading to deterioration of the discs between vertebrae.
This degeneration can result in a loss of shock absorption and flexibility in the spine. In addition to pain, stiffness and restricted motion, you may also experience tingling or numbness, as a result of the straps pinching nerves and interfering with circulation.
On the other hand, wearing both shoulder straps does not completely eliminate risk of injury. If the backpack is too heavy, the weight could pull you backwards.
In an attempt to stay upright, your body may bend forward at the hips, causing your back to arch and the spine to unnaturally compress.
Tips to Support Good Posture
Did you know poor posture can also cause headaches, decreased flexibility and diminished mobility? The following tips can help prevent these injuries related to carrying a backpack:
According to the American Academy of Pediatrics, children should carry no more than 10 – 20% of their body weight in a backpack.
Make sure the backpack is proportionate to your child's height and weight.
Look for backpacks with plenty of individualized compartments to balance weight.
Evenly distribute the backpack's weight using both shoulder straps.
Pack only what's necessary to reduce weight, placing the heaviest items in back.
To protect the lower back, bend at the knees to lift your bag from the ground.
If your backpack has a waist or chest strap, use it for added support.
To maintain good posture, keep your shoulders down, chest open and back straight.
When our internal systems are not functioning properly, the rest of the body can feel the difference. If you're experiencing neck, shoulder or back pain, spinal adjustments can help relieve any nerve compression. To learn more about chiropractic care, contact us today!