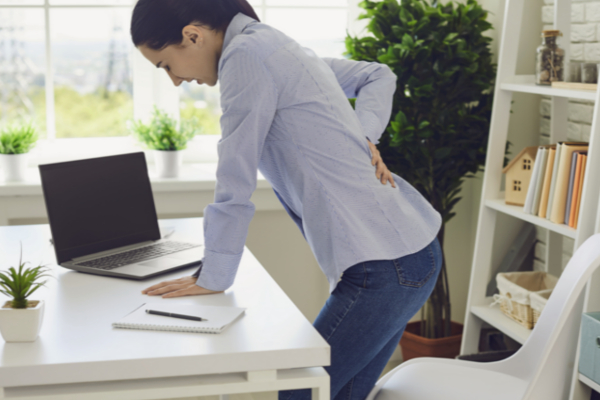 The sciatic nerve is the longest and widest in the body, running from the lower spine into the back of each leg. It controls the muscles in our lower extremities and provides sensation down to the feet.
As many as 40 percent of people will experience sciatica pain in their lifetime and the condition becomes more prevalent with age.
How does a chiropractor treat this chronic condition, so you can get back to your favorite activities?
Symptoms of Sciatica Pain
While back pain is one of the most common reasons people see a doctor or miss work, not all discomfort is related to the sciatic nerve. Sufferers often experience:
Radiating pain in the lower back, buttock and down the leg
Dull soreness in the lower back, buttock and down the leg
Tingling sensation in the legs, feet or toes
Numbness or weakness in the lower back, buttock, leg or feet
Symptoms can worsen after prolonged sitting, physical activity and sudden movements.
Causes of Sciatica Pain
Sciatica pain, which typically affects one side of the body, is most commonly caused by a herniated disk, bone spur or spinal stenosis – all which can compress part of the nerve.
Due to overuse or underuse, muscle fibers contract and form a painful "knot" of trigger points that can pinch the sciatic nerve and be intensely painful.
Another frequent cause, the sciatic nerve runs beneath the piriformis muscle, which connects the lower spine to each thighbone. The piriformis muscle is susceptible to injury and hip arthritis. When it cramps or spasms, the sciatic nerve may also be pinched.
Chiropractic Treatment
Non-invasive and medication-free, a chiropractic adjustment applies gentle pressure to compressed nerves. This manipulation restores alignment in the spinal column to relax the muscles and nerve pathways, relieve pain and improve function.
Tips to Prevent Back Pain
Those who suffer from chronic back pain are more susceptible to sciatica pain. To help prevent this debilitating condition from occurring:
Maintain a healthy weight
Avoid prolonged sitting
Maintain proper posture
Get regular exercise
We work with each patient to suggest specific lifestyle changes that complement our in-office treatment plans.

The Chiropractic Health Center of Glastonbury team uses the latest techniques to promote spine health and overall wellness. To address sciatica pain, make an appointment today!